An excerpt from my apocalyptic horror short story The Perishing Land. You can download the entire story for free from Smashwords. Enjoy!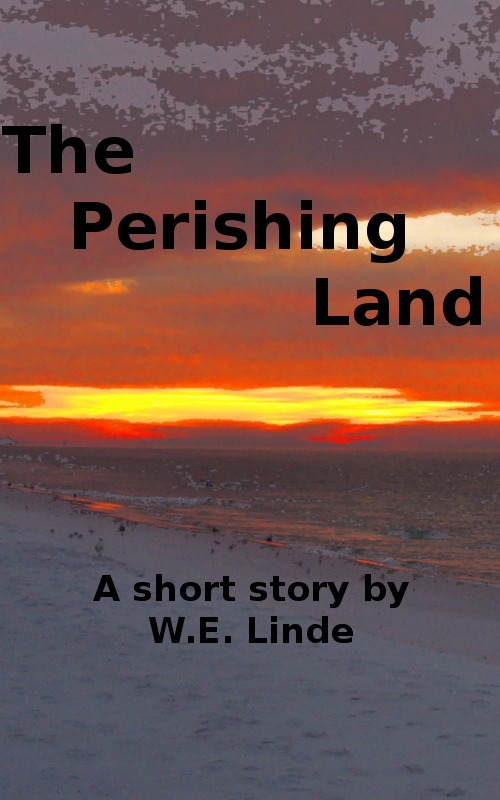 The Perishing Land, by W.E. Linde
Jon watched as his father Yosi hurried to finish the boat before the Sea swallowed them up. For a moment, Yosi paused from his work trying to get a rough hewn plank on the starboard ribs of the frame to line up with the one beneath it. Straightening his back, his father looked once more at the crashing waves hungrily devouring the beaches.
Jon looked as well. He squinted, and touched his forehead. No more sweat. He was parched. His throat felt raw and thick, his tongue swollen and gritty. Jon blinked through the hard sun, and looked at the waters again as they moved ever closer to the ancient ground where his family now stood, land which had not been touched by salt water for generations.
Yosi called to Jon, who left his mother's side from under the shade offered by wilting trees surrounding the sandy hill they had fled to. He told the young boy to hold a bucket of pitch so that he could more quickly seal the outer shell. Never before had father created a boat in such a way. He had taught Jon to always complete the structure first, and then apply the sticky resin to seal it. But normally it would take a week to make a good boat, and he would have had the help of others. They were alone now, and time was up.
Download the entire short story for free: The Perishing Land